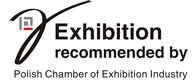 100 Word Write Up
Hhmglobal.com is a leading B2B arena designed for Health-care sector through print magazine & online platform.
As a part of knitting the business and knowledge together, we showcase the content coming from the intellectuals of the industry and keep the latest technology and information fairly accessible to all the corners of the Industry.
We have the ability to adjust with our clients for their marketing standards and timelines, along with methods that allow them to target and market based on the selected audience and geography.